Welcome to the Colorado Relationship Counseling, LLC Secure Client Area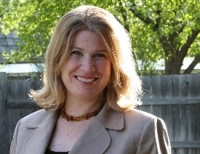 Thank you for your interest in Colorado Relationship Counseling. At this time, I cannot accept any new clients. However, my intern, Ceta Mercadal does have daytime and evening availability. You can reach her through the website or at 303-726-0255.

Please note for relationship counseling I need all partners to register separately on the Client Portal so that each person can fill out the required paperwork. If you have any questions, please feel free to contact me. I look forward to working with you.

Colorado Relationship Counseling is home to the private practice for Jennifer Lucas-Brown, MA, LPC, CST. As a marriage and family counselor and Certified Sex Therapist, I am specially trained to provide adolescents, adults, and couples with support and feedback to resolve current problems and long-standing patterns. I work with individuals and couples to enrich and transform the relationships in their lives, including their relationship with themselves, their partner, their families, and their communities.
Log in to the secure portal.